Can I change my Divorce Solicitor?
PLEASE NOTE: THIS ARTICLE IS OVER 1 MONTH OLD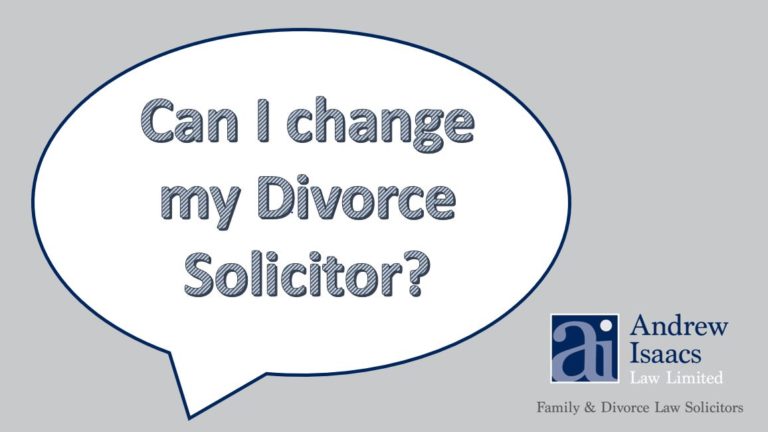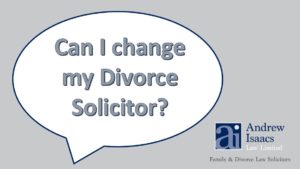 Can I change my Divorce Solicitor?
In short, yes you can and at any stage.
At Andrew Isaacs Law we understand the importance of a good relationship between a client and their lawyer.  We want all clients to be entirely happy and confident with their lawyer and if for any reason they are not, then it is simple to change.
It is entirely normal to have concerns and to want to feel that your lawyer is the perfect fit for your unique situation, given that going through a divorce is an extremely difficult time. Sometimes a client/lawyer relationship can deteriorate.
A divorce is an extremely personal and emotional time, it is imperative that you have confidence and trust in your lawyer and feel able to communicate with them. If you do not feel your lawyer is the best fit for you, there is no harm in taking a second opinion. If you do then wish to instruct a new lawyer, it is straightforward, and you do not have to explain yourself to your former lawyer if you do not wish to. No lawyer wants an unhappy client.
Not every lawyer is the perfect fit for your divorce. It may be that matters have become much more complex than initially envisaged and you may wish for a firm to represent you, that you know has vast experience and expertise in that specialist field. No two divorces are the same, for example, it may be that your finances are complex, and you require niche and specialist advice relating to the value of assets or tax calculations.
When changing your divorce lawyer, usually any outstanding invoices must be settled first.  Then you will need to provide your lawyer with a written authority to transfer your file to a new firm.  If you want to move to Andrew Isaacs Law, we ask that you sign the authority which we would then send to your lawyer on your behalf.
If you have already commenced Court proceedings, you can still change your lawyer.   However, a Notice of Acting will need to be sent to the Court and all parties.  Andrew Isaacs Law can do all of this for you.
But Why Change?
Here we have provided examples of why you might decide to change your divorce lawyer:
You do not feel that your lawyer is taking a proactive approach on your matter.
You do not have confidence in your lawyers' ability.
You do not feel that you are being listened to and have found yourself repeating information.
You feel that your lawyer is not keeping you as involved as you would like to be.
Your lawyer does not return your calls or respond to emails.
You feel that your lawyer's charges are excessive.
Andrew Isaacs Law are specialists in family law, which means that you can trust in our experience and knowledge.
You can also trust that when matters are complex, we have the appropriate experts to hand, whom we will reach out to to take expert advice. Should your divorce need the assistance of accountants, pension actuaries, tax experts or niche commercial valuers, we are able to instruct many independent experts.
You can change your lawyer at any point before or during proceedings. However, if you have a Final Order in your Divorce, then it may be too late. You can always take advice however, and see if you are able to appeal the Order made.
Andrew Isaacs Law offer a fixed fee appointment costing £60.  If you are not entirely happy and confident with your current lawyer, then do not hesitate to contact us and get booked in with one of our friendly knowledgeable lawyers.
18.02.21