Divorce Costs in the UK – Who Pays?
PLEASE NOTE: THIS ARTICLE IS OVER 1 MONTH OLD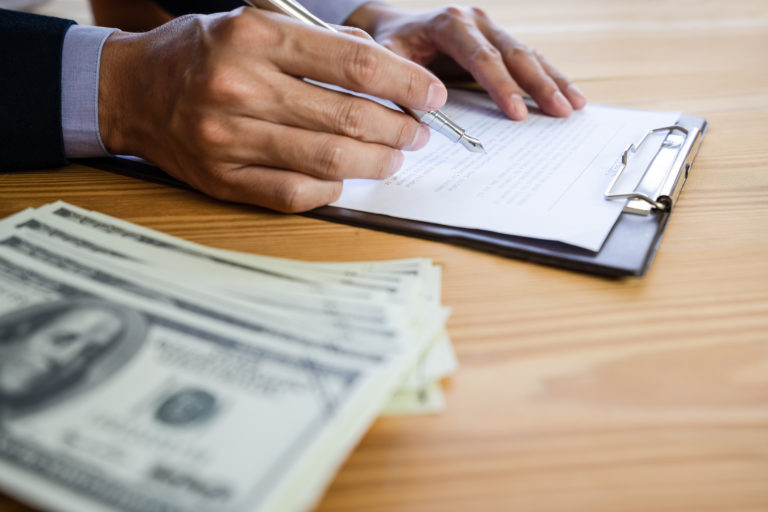 When we say "divorce costs" it is important to understand that this relates to the costs of the divorce only, it does not cover any costs incurred in respect of your finances.
The Court fee to apply for a divorce is £550.  You may be eligible for help with the court fee if you are claiming benefits or are on a low income.  See link here for more details.  You will need to apply for help with the court fee using Form Ex160, see link here.
The Petitioner (the person filing for divorce) does not always have to pay the £550 court fee if an agreement can be reached between the parties.
Some couples who wish to be amicable and keep matters as equal as possible, may agree to split the court fee.  If the Respondent (the person receiving the Divorce Petition) fails to return the Acknowledge of Service, then there may be additional costs incurred, such as the cost of having your spouse personally served with the Divorce Petition.
How does the Petitioner claim for costs?
Usually, the Petitioner will only be successful in their claim for costs if their Petition was fault-based, this usually means that they have relied on adultery, unreasonable behaviour, or desertion.  However, it is not strictly limited to fault-based Petitions.
It is usual practice if parties are divorcing on grounds of consent or agreement, that costs will also be dealt with by agreement, as parties may wish to keep matters as amicable and fair as possible.
If the parties reach an agreement in respect of costs, then this will be recorded in open correspondence and can be recorded in the Acknowledgement of Service.
If costs are not agreed prior to the Petition being lodged with the court, then the Petitioner will tick the box asking for a Costs Order.
The Respondent then may try to negotiate the costs with the Petitioner before they return the Acknowledgement of Service.
If costs are not agreed or the Respondent does not dispute the claim for costs in the Petition, then the court will determine whether to award the Petitioner with a Costs Order at the Decree Nisi stage.  Usually, you will receive your Decree Nisi and the Order in respect of costs together.
If your spouse defends your application, then the matter may be set down for a hearing.  The costs of these hearings can often be disproportionate to the Costs Order the Petitioner is seeking and, in most circumstances, you will be advised to reach an agreement.
It is essential to understand that the Petitioner is entitled to seek such an Order and that Petitioners are commonly awarded an order for costs.
If you require further information as to how costs can be agreed and dealt with, Andrew Isaacs Law offer a fixed fee consultation of £60, to explain the same to you in more detail.
What amount could I be ordered to pay?
It is impossible to give a fixed fee for a divorce as every divorce is different.
We would be able to give an estimate of our fees for a straightforward divorce.  For a Petitioner we might estimate between £1,700 and £2,000 and for the Respondent in the region of £600.
See below:
Petitioner – Undefended
Our Fees – £900 to £1,200 including VAT plus expenses.
There is a Court fee to file a Divorce Petition of £550.00.
£120 to £200 including VAT if personal service is needed.
Respondent – Undefended
Our Fees – £600 including VAT
Petitioner or Respondent – Defended Divorce
If a divorce is defended, then the costs can increase significantly. In regard to our fees, we are unable to give guidelines as there are too many variables.
There is a Court fee to file a Cross Petition of £550.00.
There is a Court fee to file an Answer to the original Petition of £245.
The Petitioner's estimate is higher due to the cost of the £550 court fee and the drafting of the Petition.
As Respondent you could essentially be required to pay in the region of £400 to £600 to your own solicitor and a Costs Order of £1,500 to £2,000 to your spouse in respect of their legal fees.
These costs estimates can vary significantly dependant on the work involved and the amount of correspondence and communications between the parties.
It is imperative that you seek legal advice as soon as possible.  Contact us today to arrange a consultation with one of our dedicated family lawyers who can provide you with clear, understandable legal advice and a tailored plan of action based on your own unique situation.
16.04.2021