Grandparents – What are your rights?
PLEASE NOTE: THIS ARTICLE IS OVER 1 MONTH OLD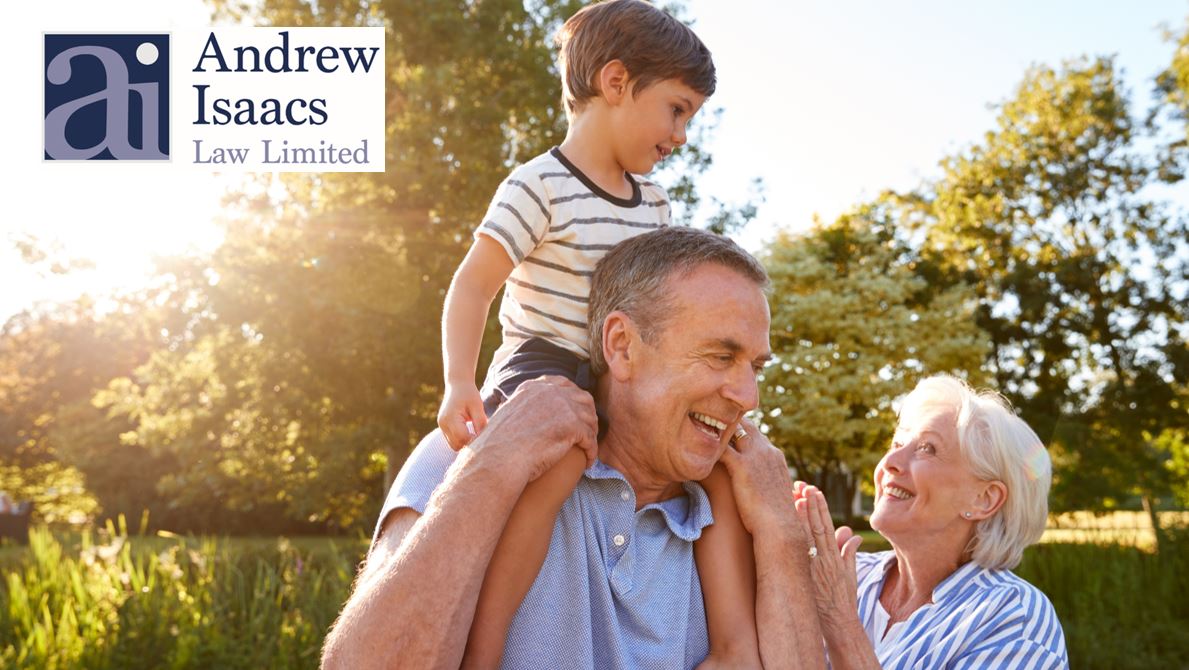 It is easy to forget that when a relationship between parents breaks down there is also an impact on the wider family and close bonds between grandparents and grandchildren can be broken. When a parent is fighting to safeguard their own relationship with a child it can be hard for them to have to share their limited time with the grandparents, and indeed there may be good reason why it is not appropriate for that to happen.
Whilst grandparents have no automatic legal right to see their grandchild, a child has the right to continue important relationships with adults in their lives and the courts do have the power to become involved to ensure this.
The starting point is for family members to attempt to resolve the issue amicably between them.  Whilst it can be hard to reach out to your former son or daughter in law, or to your estranged child, it is important that this happens as it shows an understanding of the needs of the child and the difficult relationships involved.
If such attempts fail then the next step is to instruct an independent Family Mediator.  The Mediator will arrange a Mediation Information and Assessment Meeting (MIAM).  The MIAM is designed to identify whether this is a case that is suitable for mediation and indeed subject to some relatively rare exceptions, you MUST attend a MIAM before you can apply to the Court for a Court Order.
Agreements made at Mediation are often better suited to the needs of the families involved than a less flexible arrangement imposed by the Court.  Another advantage of using Family Mediation is that some mediators are trained to work with children, allowing the wishes and feelings of the most important parties involved to be heard.
At Andrew Isaacs Law we work with local Mediators to ensure that you see someone who can assist you.
If mediation fails, or is found not to be suitable, then the final step that can be taken is to make an application to the Court. Since Grandparents have no automatic rights to make such an application, the permission of the Court has to be sought, technically before making the application, although it is actually usually all filed at the same time
To make the application you need to:
Complete a Form C100 (which includes a certificate from the mediator that a MIAM has taken place
Complete a Form C2 (requesting permission)
Send the completed forms (in triplicate) to your nearest family Court together with the court fee of £215. You may be eligible for help in paying the Court fee.  Click here for details.
The Court will first decide if your application is 'frivolous, vexatious or otherwise an abuse of the process of the court' and provided the case is not "plainly hopeless" will go on to decide what it considers is appropriate, in terms of what form of contact you should have with the child e.g. face to face contact or other means.  It may be that you are only entitled to indirect contact which can come in the form of telephone calls and letters.
The Court will always make their decision based on what is in the child's best interests.
There are useful resources available to you, see below:
You may find it helpful to have a Solicitor to support you and guide you through this process, and to give an honest assessment of your chances of success.
Please do not hesitate to contact us on this or any other family law related issue. We are here to help.
Tel: 01302 349480
Email: family@andrewisaacs.co.uk