The Emotional Toll of Divorce: Coping Strategies & Self-Care Tips
PLEASE NOTE: THIS ARTICLE IS OVER 1 MONTH OLD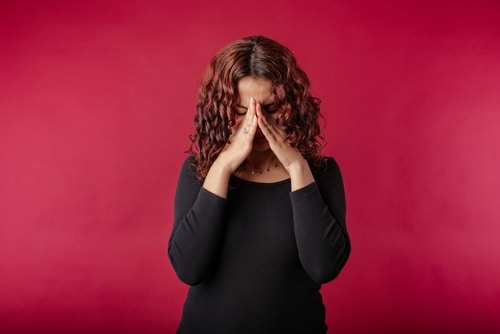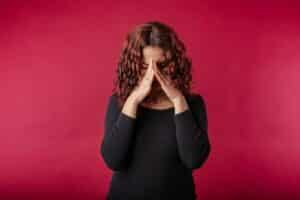 The divorce process can have an emotional toll both before legal proceedings and after and is not just felt by those going through the divorce, but often by the families too.  It is especially daunting for the children involved as they struggle to understand the reasons for the changes to their lifestyle. Although everyone reacts differently during a divorce, understanding the range of emotions may help you through a confusing time.
What emotions might you feel during a Divorce?
Divorce can cause changes in daily routines which may be difficult to adapt to. This radical change may feel consuming to you and your children and you may find it stressful trying to understand your child's emotions as well as your own. This may cause anxiety which is a feeling of stress, panic or fear that can affect your everyday life physically and psychologically. The severity of anxiety can vary person to person however, you should see your GP if anxiety is affecting your daily life or is causing you distress.
You may also feel guilt about how the marriage ended which may lead to denial. This is a common emotional toll of divorce which can send you into a whirlwind of thoughts which may prevent you from thinking clearly. It will be difficult to keep these emotions under control, this is normal.
You may find yourself in a low mood that can last a long time or keep returning, affecting your everyday life. This may be depression and the psychological effects of this can be long-lasting and worsen over time if support is not received. Depression does not only affect adults, children and young people can get depressed too. It is important to get help early if you think you or your child may be depressed. The longer it goes on, the more likely it is to disrupt your child's life and turn into a long-term problem.
There is more helpful guidance on depression and anxiety on the NHS website at https://www.nhs.uk/mental-health/conditions/generalised-anxiety-disorder/symptoms/.
Self-Care
There are a lot of books that may help you learn to cope with anxiety. This can make a scary situation more manageable by understanding the concept of anxiety more.
Additionally, regular exercise and putting time into yourself may help you combat stress related to a divorce and release tension. It encourages your brain to release serotonin (the happy hormone) which can improve your mood. You don't have to do strenuous exercise to achieve this, do what makes you feel good.
You may find relaxation and breathing exercises can help you through this traumatic time- yoga and Pilates are excellent sources of relaxation which can improve your mood.
Invest in yourself. A healthier lifestyle can help boost both your physical and mental health to combat feelings of anxiety and confusion that a divorce can induce.
Most importantly, talk about the emotions you are feeling. It is normal to feel down and upset when going through a divorce, so it is important to talk about these emotions to a loved one or support groups. The thought of support groups may appear intimidating at first, but it is a brilliant way to meet people who are going through similar experiences. Anxiety Uk, Mind and Rethink Mental Illness are examples of useful support groups that will help you through a time of emotional turmoil due to your divorce. They are extremely accommodating and will tailor to you as they provide guidance face to face, in writing or over the phone.
Tips
Time – As the divorce can be emotionally draining, allow yourself to grieve the relationship and give yourself time to heal.
Get support – It is crucial during and after your divorce that you talk to your friends and family about your thoughts and emotions. If you know someone who is currently going through a divorce, reach out to them and initiate this conversation.
Children – If you notice a child struggling to cope with the emotional toll of a divorce, talk to them about their emotions and reassure them. It is important to note that the mental health amongst schoolchildren has declined by almost 40%.
Don't blame yourself – there is life after divorce and there are more positive things to look forward to in your life.
How can we help?
As divorce can produce an overwhelming range of emotions unexpectedly, avoid making major decisions without seeking advice first. At Andrew Isaacs Law, we offer advice to people who are going through divorce and how you can manage the stress of the proceedings. We strive to make the process as stress free for you as possible, however we recognise that you may feel the emotional toll that divorce brings.
We are not medical professionals, but we can help you by providing a sympathetic approach accompanied with clear advice to aid your confusion at an emotionally draining time. We could also ensure that you are conscious of all matters and refer you to suitable support groups to support you.
Please do not hesitate to contact us to arrange a fixed-fee consultation. We understand that all circumstances are unique and will help to secure the best outcome for you.
Dated: 26/10/2023