What is a Common Law Spouse?
PLEASE NOTE: THIS ARTICLE IS OVER 1 MONTH OLD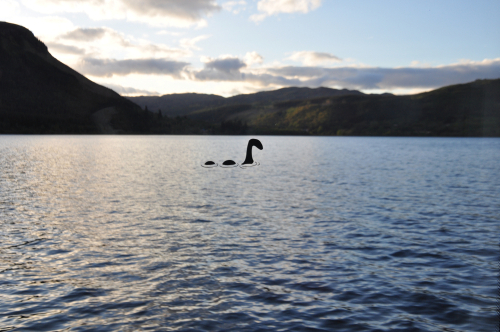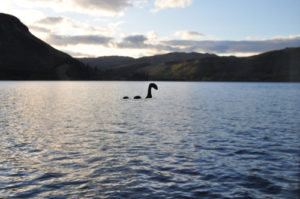 Much like the legendary Loch Ness Monster, the Common Law Spouse is much talked about, there are claims of sightings and yet in England and Wales there is certainly no chance of seeing one.
It is true that in Scotland prior to 2006, a couple could be married 'by cohabitation with habit and repute' but now unless such cohabitation began before 4 May 2006 like Nessie, they are a creature of myth.
However, it is a dangerous myth as it allows people to assume that they have rights and protections that they simply do not have. Whether you have lived together thirty months or thirty years you will never have the same rights in respect of housing, financial support and security that comes with a band of gold or whatever other way you chose to demonstrate that you have acquired the legal rights and responsibilities in relation to each other that are only available to couples who are married or in a civil partnership.
What rights do I have as a Common Law Spouse?
Both a marriage and a Civil Partnership involve the creation of a legal relationship allowing the parties to make a claim through the Family Courts should the relationship come to an end.
Without that protection, if you do not have children together and you are not named on the house deeds or the tenancy agreement then you will have no right to remain in the property you call home if the owner or named tenant asks you to leave – no matter how long you have lived there or what financial contribution you have made to the property.
It is possible that if you have actually paid the mortgage directly or have paid for structural improvements then you might have a financial claim on the property that you could pursue through the Civil Courts but that is not the same as the right to remain in the home that you thought was joint but was, in fact, in the sole ownership of your newly ex-partner.
The same is true of any other items that you may think of as joint. You may have thought that since you bought the food and paid the utility bills, then the furniture, car or other item purchased by your former partner with the money he or she saved were jointly owned, but this is not the case. Where there is no marriage, then items belong to the person who can prove that they purchased them. Only if you can show that the item was purchased using joint funds will you have a claim on them
What rights do unmarried couples with children have?
if you have children together and separate, then there is some protection provided under the Children Act. The absent parent will almost certainly have to pay child maintenance; and may have to help you house the child until that child is 18, but all that protection ends on the child's 18th birthday – and if the house you have been living in belongs to your former partner, then you will have to leave.
What if my partner passes away?
There is a little more protection available if you have lived together for more than two years and your partner dies. If your partner has financially supported you, or provided the roof over your head then you have a claim on his or her estate – but it is claim that is significantly more limited than that of a spouse or civil partner and it will be significantly harder to obtain a favourable settlement. If you have lived together for less than two years, then your chance of obtaining any settlement is so limited as to be almost non-existent.
Summary
The difference between simply living with a partner and being married or in a Civil Relationship cannot be overstated. The starting point for a married couple who separate after decades of living together is that all the assets, including pensions, held in sole or joint names are shared equally. An unmarried couple can live together for the same period of time, raise a family, and believe that they are equally financial partners only to find that on separation one person receives nothing whilst the other retains everything.
What can I do to protect myself financially?
It is however still possible to protect yourself without the need to enter into a marriage or a Civil partnership. A well worded Cohabitation Agreement can protect your rights. A Cohabitation Agreement can cover all sorts of things such as, but not limited to, what share of a property either party would receive, ownership of pets, who would be responsible for certain bills, contact arrangements for any children and the division of assets.
Is a Co-Habitation Agreement legally binding?
Provided that the Cohabitation Agreement is drafted correctly and executed by a solicitor, the agreement will be legally binding.
Who can get a Cohabitation Agreement?
Any unmarried cohabitants can get a Cohabitation Agreement, both same sex and heterosexual.
When should you set up a Cohabitation Agreement?
Ideally, a couple should look to do this when they commence living together however an agreement can be drawn up at any stage after this point. The agreement should be amended in line with any change of circumstances in the relationship. It is important to ensure that the agreement is upto date and relevant to your current situation.
Andrew Isaacs Law can assist you in drafting a Cohabitation Agreement for yourself and your partner to ensure that you are both on the same page. Contact us to arrange a Consultation to discuss your options with one of our friendly and experienced lawyers.
26 January 2022