What is the First Step in getting a Divorce
PLEASE NOTE: THIS ARTICLE IS OVER 1 MONTH OLD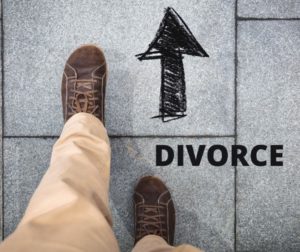 Prior to the legal dissolution of marriage there are bigger steps to consider. At your initial consultation with Andrew Isaacs Law, divorce will be explained to in you in detail along with your options.  It is then for you to decide if you wish to pursue any of those options.
Should I get a Divorce?
Are you certain that your marriage has irretrievably broken down and you want to end your relationship legally?
If the answer to the above is no, then you may want to consider relationship counselling.  There are many organisations that can offer you this support.
There are also many charities and groups available and here is a link to the Relate Charity, where they provide some very useful tools on separation Separation tools | Relate.
Is it safe to Divorce?
Should you find yourself in an unsafe relationship, home or marriage, your safety and wellbeing and that of your children should be your paramount consideration.  In an emergency, you must always call 999.  A family lawyer can help you in these circumstances, but you should always rely on the Police in an emergency. There are also several charities and organisations who can support domestic abuse victims. You must never be too scared to speak up or to seek help.
No marriage is worth your health or sanity or that of your children.
Here are some links to some charities and organisations who you can call at any time for confidential support and information:
Refuge offers support for women and children suffering abuse – phone 0808 2000 247 or contact them online.
Women's Aid also offers help to women who feel they need help.  Email: helpline@womensaid.org.uk or contact them online between the hours of 10:00am – 4:00pm, Monday to Friday, and 10:00am-12:00pm Saturday and Sunday.
Respect: Men's Advice Line offers advice and support to men suffering domestic abuse.  Phone +44 808 801 0327, email them at info@mensadviceline.org.uk or contact them online.
Do I need to see a Family Lawyer?
Whether you know for certain you want a divorce or even where you may be considering your options, it is always the best idea to book an appointment with a family lawyer. This does not mean you are starting divorce proceedings.  Andrew Isaacs Law offer a fixed fee initial consultation, where you can receive advice, tailored specifically to your unique situation and advice on what your options are.
Many people who are not necessarily ready to divorce their spouse take comfort in understanding the process and learning what their options are. By being prepared and understanding the process it can leave clients with confidence and reassurance going forward. The thought of divorce for many is a particularly scary and uncertain time and it is very useful for clients to learn that it may not be such a negative or daunting process.
What are the alternatives to Divorce?
Here at Andrew Isaacs Law, we understand that it is not 'one size fits all' and divorce is not right for everyone. There are alternatives to getting divorced, such as you may simply wish to do nothing, you may wish to consider judicial separation or nullity.
How do I draft a Divorce Petition?
You can do this yourself online, but it is of course always better to instruct a family lawyer who is an expert in the area. It may well be worth you still looking online at the following link Apply for a divorce – GOV.UK (www.gov.uk)
You will need your spouse's full name and address to input in the petition. You must have your original marriage certificate or a certified copy and if it is not in English you will need a certified translation. If you do not possess these documents, Andrew Isaacs Law can help you obtain a new copy. If you have changed your name since getting married, you will also need proof of this.
You will need the court fee of £593 to apply for a divorce. You may be eligible for help with this court fee and you can apply for help with your court fee using form EX160. You can check your eligibility here Get help paying court and tribunal fees – GOV.UK (www.gov.uk).
What are the Grounds for Divorce?
Finally, you need to decide which reason for divorce you wish to rely on. There is one ground for divorce and that is that your marriage has irretrievably broken down but there are 5 reasons or facts to demonstrate this as follows:
Adultery – this ground can be relied upon if your spouse has committed adultery with somebody of the opposite sex. This can be a difficult ground to rely on depending on the circumstances and we can offer you tailored advice in this respect. If you are relying on this ground, it is immediate so there is no need for time to elapse before petitioning.
Unreasonable behaviour – this ground can be relied upon if your spouse has acted in a way that you cannot be reasonably expected to live with that person. Our lawyers at Andrew Isaacs Law can work through these reasons with you and help you identify what the court would consider unreasonable behaviour. This ground is immediate, so you don't have to wait for time to elapse.
Desertion – this ground can be relied upon if your spouse left you over two years ago
Separation of 2 years with consent – you could use this ground if you have been separated for more than 2 years and your spouse will agree or consent in writing.
Separation of more than 5 years – you can rely on this ground if you have been separated for more than 5 years, even if your spouse disagrees.
What is a No-Fault Divorce?
Although already possible in some countries, A No-Fault Divorce is not yet currently available in the UK.  The No-Fault Divorce Law was due to come into effect in the UK in Autumn 2021, although the date was pushed back to April 2022.  Watch this space!
A No-Fault Divorce will allow the Family Court to grant a divorce without the need for the Petitioner citing issues that caused the breakdown of the marriage such as adultery, unreasonable behaviour etc, removing the blame factor and allowing the parties to concentrate on the important matters such as children and finances etc.
Are Divorce and Finances dealt with at the same time?
it is imperative that you understand that if you decide to divorce, this will not resolve your finances. You must take separate action if you wish to resolve your finances. A divorce legally ends your marriage only.
If you decide not to divorce now, it is possible to look at resolving the financial aspects.
We would always recommend that you take legal advice as to your options before getting a divorce. Andrew Isaacs Law offer fixed fee consultations where you can obtain expert advice and understand all of your options without any obligation to start a divorce.
Give us a call today on 01302 349 480.  Our friendly team will take details from you and arrange a consultation with one of our family lawyers.  We can provide consultations via face-to-face meeting, over the telephone or by using video software such as Teams or Zoom.
This article was written on 09.11.2021.