Roxanne Woolliams is a Family Law Solicitor based at our Doncaster office.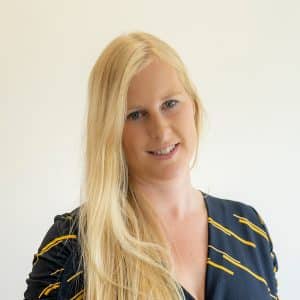 Roxanne works on a vast and varied caseload covering Divorce, Matrimonial Finances (including complex and high value cases) and matters involving children (from child arrangements to the more complex matters such as child abduction).
Roxanne has a very personable approach and feels it is imperative to achieve the best possible outcome for her clients.  Roxanne understands the significance of guiding her clients through what is an extremely difficult and emotional time with compassion, whilst providing the best advice.
Roxanne has lived in Doncaster the majority of her life and is pleased to now be able to support the people of Doncaster and surrounding areas with all of their divorce and family law issues.
In her spare time Roxanne enjoys spending quality time with her husband and two young children.  She has a love of animals and is currently raising pet goats and ponies.
What Roxanne's Clients Say:
"I've been in the legal system for child arrangements for a year and a half. Having been let down by a previous solicitor, I did worry about instructing another. I needn't have. My first appointment I walked away and cried, finally I felt listened to and was given clear and structured advice. We are only just beginning yet the communication and support is incredible. Finally I have someone who understands the situation and is supporting me through it. I have solid advice and a clear plan. I wish I'd have instructed Roxanne sooner. I would highly recommend."
"Roxanne did brilliant with my case from start to finish, she went above and beyond to ensure the courts made the right decision, she also recommended a brilliant barrister to see it though in the court room.  I can't thank everyone involved enough, definitely my go to solicitors in the future"
"From first contacting the company everything was dealt with very efficiently and quickly. I had an initial meeting with Roxanne who was professional yet friendly which put me at ease. She is also extremely knowledgeable she made a situation I thought may be difficult sound like a much simpler process. I would highly recommend their services"
Unit 7, Atlas Business Park, Balby Carr Bank, Doncaster, DN4 5JT
What's going on in Doncaster?
A minster town in South Yorkshire, Doncaster is named after the River Don, which flows near to the centre. With an estimated population of 311,890, the town is the second largest settlement in the region after Sheffield. Doncaster is renowned for its Minster, which has a tall tower, beautiful stained glass windows and a Roman wall on its grounds. Open daily, it's a place of worship, prayer and reflection for many.
Another of Doncaster's major attractions is its market, which is widely considered one of the finest traditional markets in England. With hundreds of outdoor and indoor stalls selling everything from jewellery and plants to fresh fish and gifts, it has been the beating heart of the town for hundreds of years.
There's a lot to see and do in Doncaster all year round, whether you're interested in retail therapy, dining in one of the town's fantastic restaurants, or spotting different species of animals at Doncaster Wildlife Park. Not to mention sporting interests such as Doncaster Rovers or watching some rugby union at Castle Park, home of the Doncaster Knights.