SENIOR SOLICITOR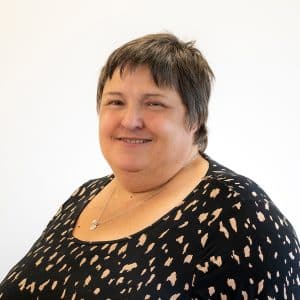 Amanda is our Senior Supervisory Solicitor.  She deals with a wide variety of Family Law matters, although her passion is within Children Law.  Disputes concerning children can be extremely distressing for those involved.  Amanda has an empathic approach and will provide her clients with clear constructive advice, achieving the best possible outcome for them.  The best interest of the child will always be at the forefront of her mind.
Amanda has over 40 years' experience within the legal sector and qualified as a Solicitor in 1985.  She has a BA in Social Sciences and completed the Law Society Final Examinations.
Amanda was the Co-ordinator/Trustee of the Derby Child Contact Centre for 21 years and is a Trustee of Behcets UK and a charitable Director of Behcets Patient Centres.
She is married with two adult children, has two pet dogs and is now a grandma!
What Amanda's Clients Say:
"Amanda was fantastic. She listened carefully and not only understood my legal situation but also the implications on my life. My options were explained with expensive legal rabbit holes pointed out and potentially better courses of actions suggested. I felt that Amanda cares about what is morally right and wrong. If you want someone to agree with what you're saying and happily take your money, go elsewhere. If you want a no messing professional eager to fight your cause then Amanda and is more than fully recommended."
"From the moment I first spoke to Amanda of Andrew Isaacs I knew I had found a professional who would listen to me and understood my issues far better than the junior assigned to me by the firm I had just visited. I moved my business to Amanda and from this point on I have felt supported with good advice that was relevant to me and a person I could talk to on the phone when I needed to. Most of my legal issues have been resolved now, as amicably as has been possible, and I fully hope that with Amanda advising me my remaining issues will also resolve in a way that is best for everyone. I would heartily recommend Amanda."
"I would highly Amanda, she is very approachable and gave me the best advice.  After worrying & over thinking about my situation, Amanda made me feel like I was in safe hands and made me feel so much better about everything. Amanda is very professional and efficient & there is nothing she wouldn't do for you. If there's anyone you need in your corner it would be Amanda.
Call Amanda on 01302 349 480